A short guide to assign product keys. E.g. if the purchase department would transfer licenses to the internal audit department.
There are two situations:
You bought a new product and want other persons to use it.
You already have activated a product in the past.
1. First-time usage of a new product
Log in to our webshop and open the Order overview.
Then choose your product and click on 'Order details'.

Click on 'administrate' at the user administration section at the bottom.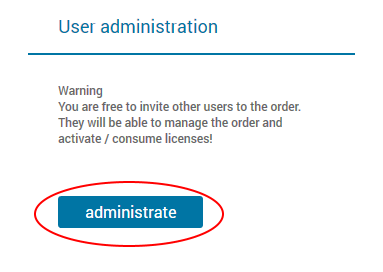 Then press the 'invite user' button.

Now you can enter an email address of your colleague.

He/She will receive an invitation email with an activation link. After clicking this link he/she can log into the webshop and activate the product key, by entering the challenge key on the license activation page
2. Re-use activation key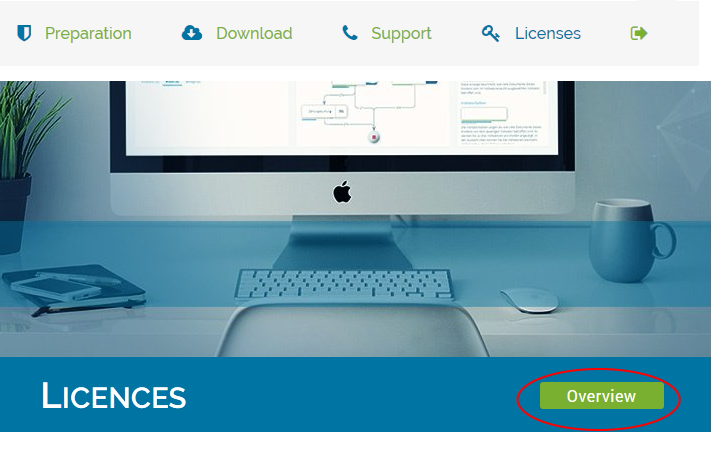 Now press the 'i' button to show the response key for your company code

You can copy and paste the shown response key to activate your company code again.