This article explains how to obtain the SAP Java Connector library (SAP JCo) from the SAP marketplace.
To communicate with the SAP server, the SAP Java Connector (SAP JCo) is required. For legal reasons, zapliance is not allowed to make the library available. But every customer of SAP can download the library free of charge in the marketplace as following:
Browse the SAP marketplace (https://support.sap.com/en/product/connectors/jco.html).
Look for the section "Download SAP Java Connector 3.0 SDK".


Choose SAP JCo for Microsoft Windows and Windows Server 64-bit x86
(JCo 64-bit, Release 3.0.10 or newer).
Note that JCo version 3.1.x in the section "Download SAP Java Connector 3.1 SDK" does not work correctly at the moment.

Log into the marketplace using your credentials.
After downloading you have to upload the library (zip archive) in zap Audit when asked to.
Note: only the 64-bit x86 version is working, not the 32-bit version!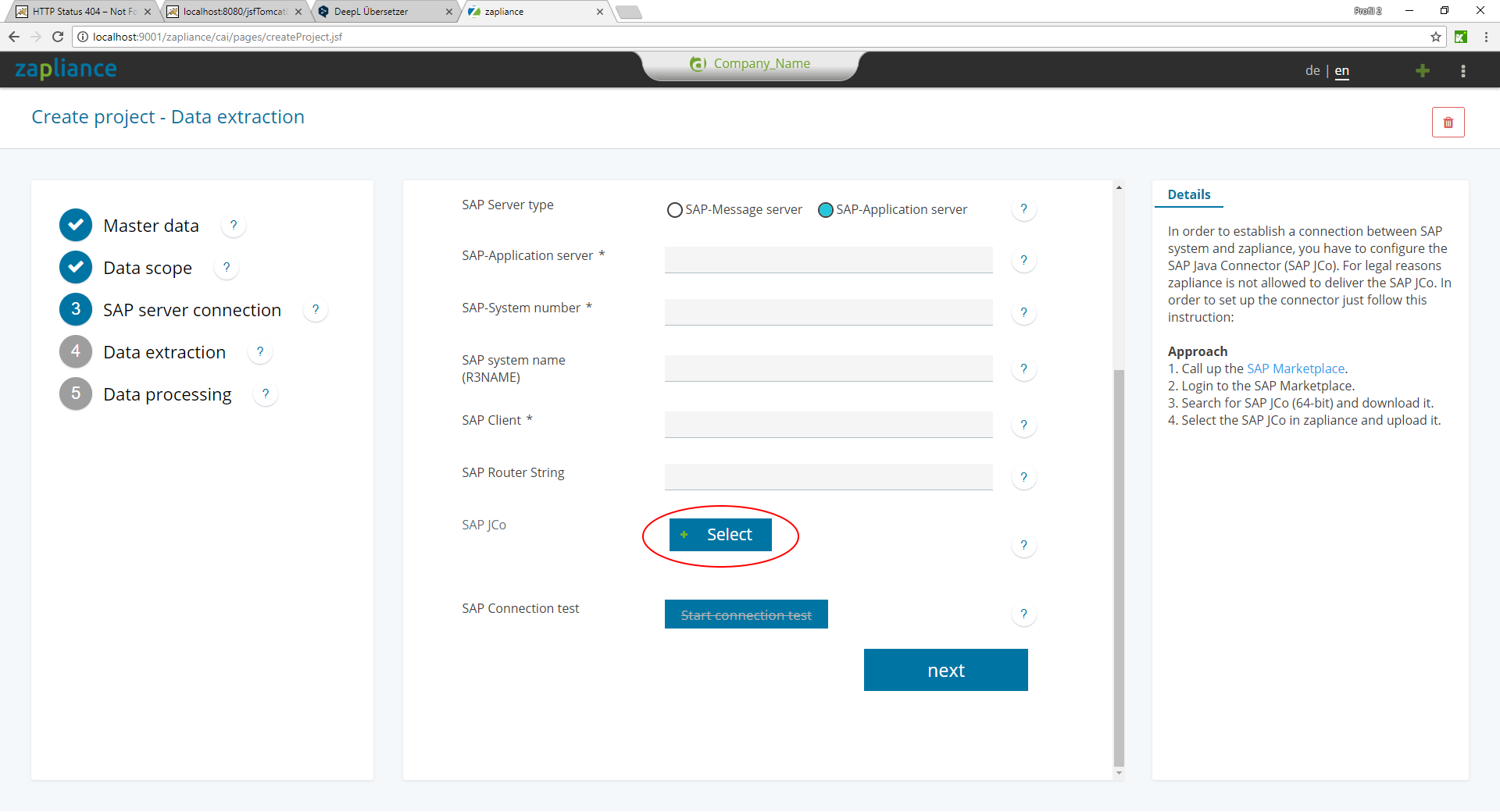 Now you can test the connection by pressing "Start connection test"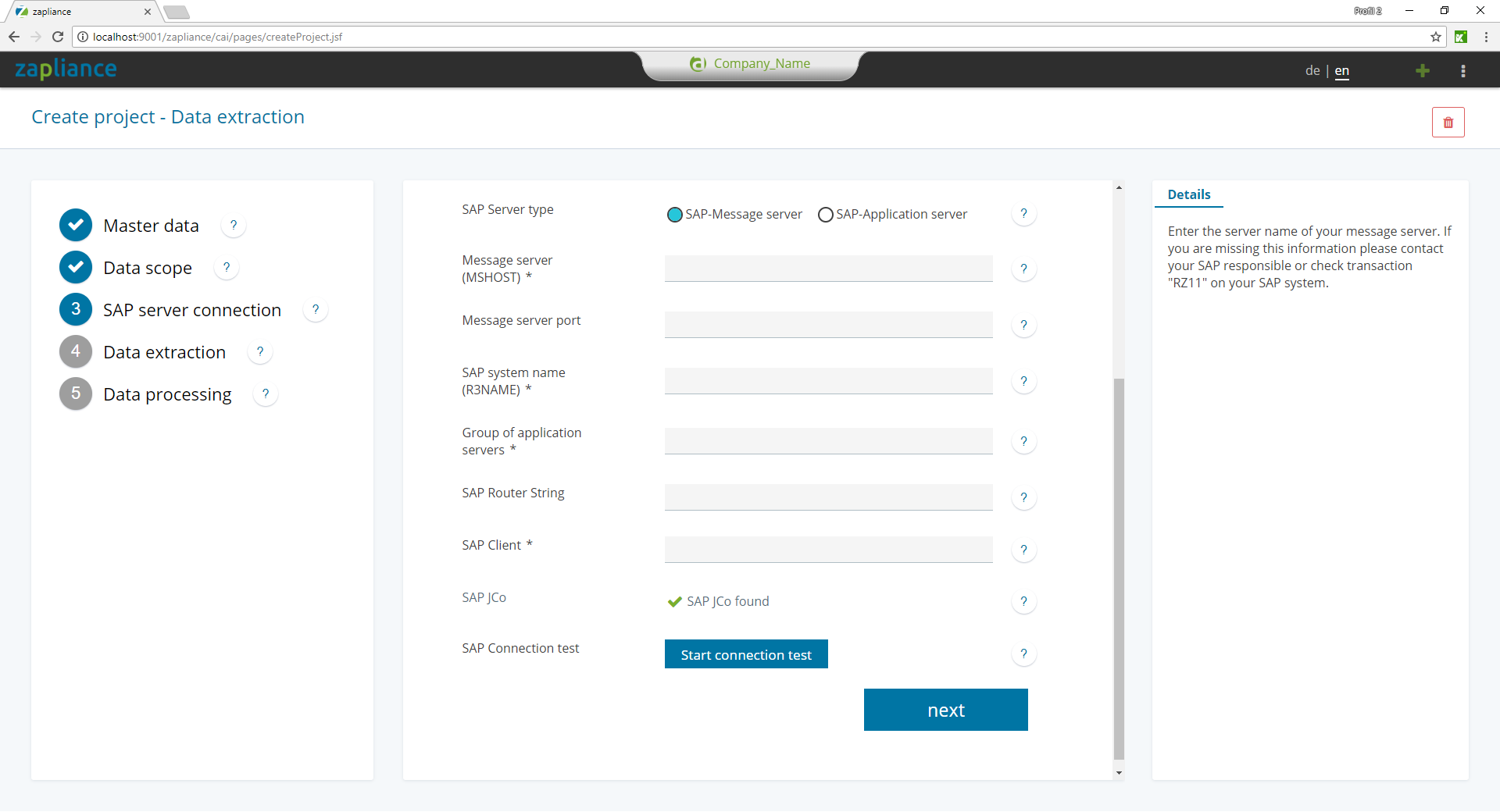 The test only checks whether a server responds to the specified connection data.