We will show you each step on how to unlock your project.
First, you will need to create a new project and successfully run the data extraction and -processing. After completing the data processing, you will then need to follow the following steps to unlock your project.
To unlock your project, please proceed to our license activation page on our website.
Step 1: Click on your project and the software will display your Challenge Key. You have the option to either copy (ctrl+C) or download your Challenge Key. Click on next steps.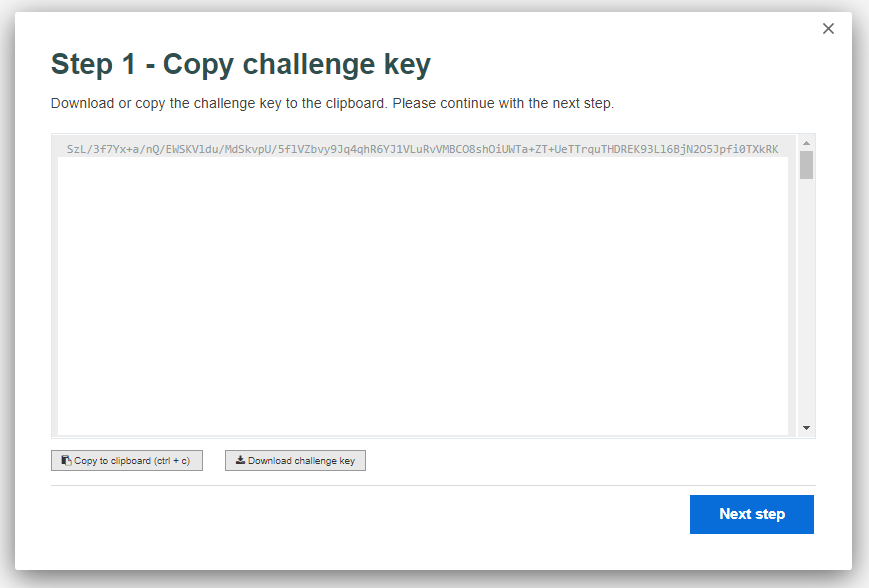 Step 2: Go to our license activation website.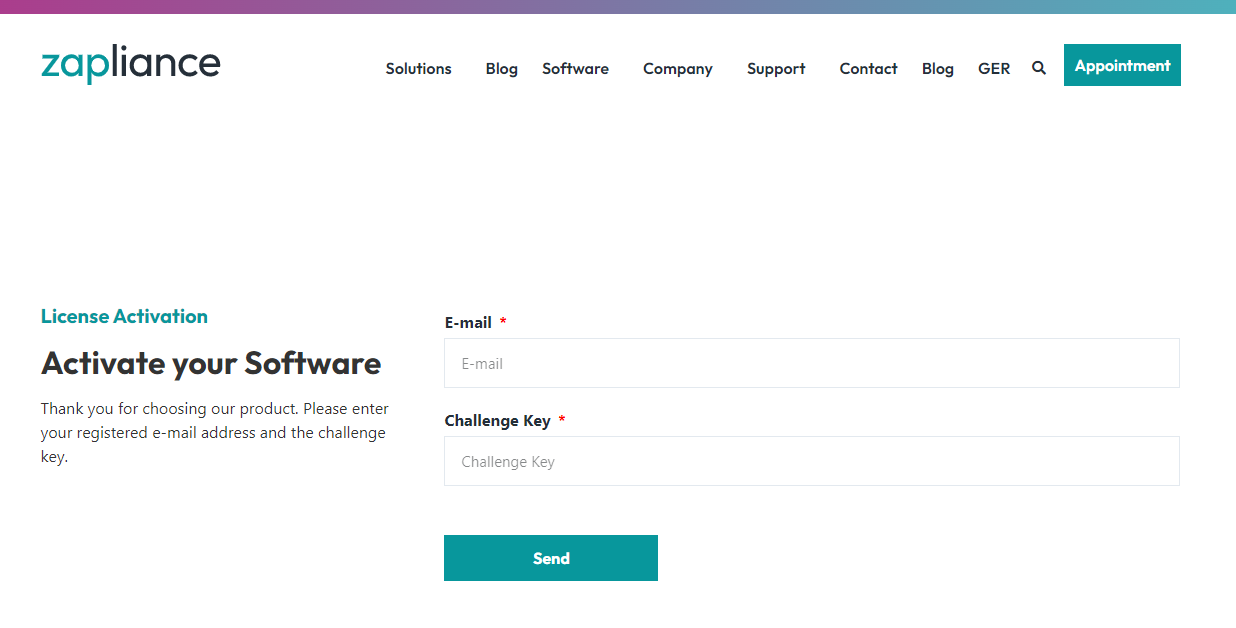 Fill out the form by entering your mail address, the Challenge Key in text form.
Step 3: Now your zapliance contact person is informed of your activation request, and we will then check your active license. This might take some time, so just be patient!
Shortly after, we will send you back a mail with your Response Key.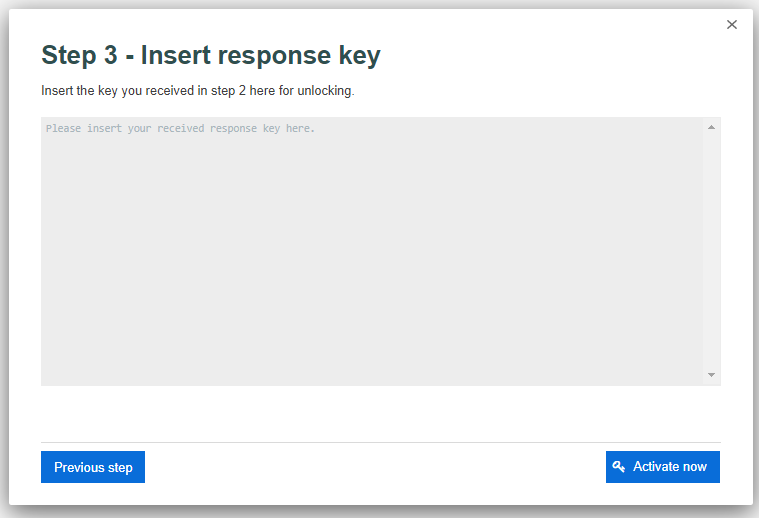 Copy the Response Key from your mail and switch back to the software.
Step 4: Simply click on "Activate now".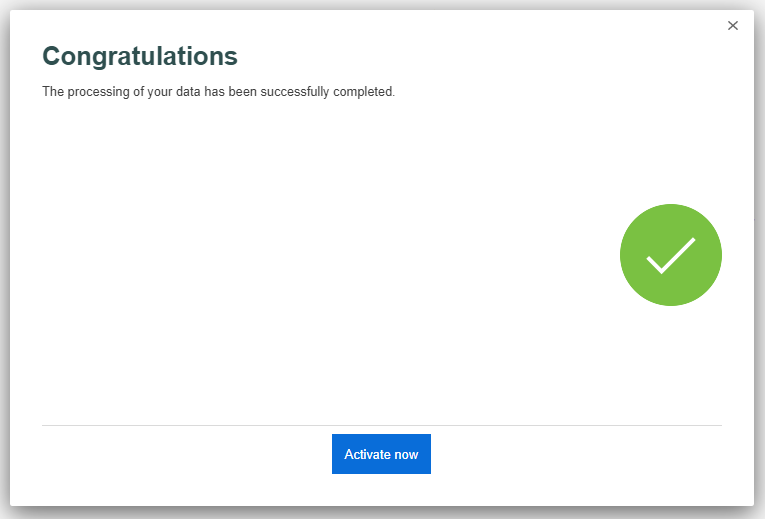 You have successfully unlocked your project. Congratulation!
If you encountered any issue or complication during the project activation, please fill out this support ticket or send a mail to support@zapliance.com.