Use the license overview page to see all activated projects.
First log in to the webshop with your account.
Open the license activation page. Either via the header menu or via the dashboard: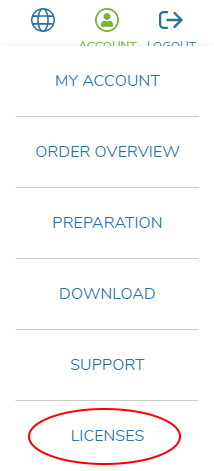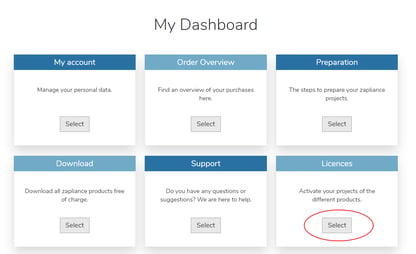 Open the overview:
Here is a list of all your activated projects. Press the information button on the right to display the Activation Key for this project.