Set a custom workspace path, where all project data is stored
Log into the software with an admin user. Open the Configuration in the upper right corner.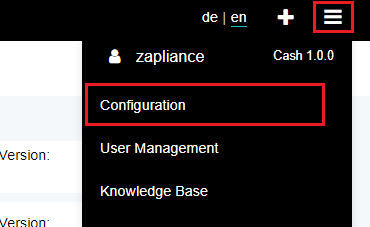 Under 'Workspace', copy the path of the desired folder.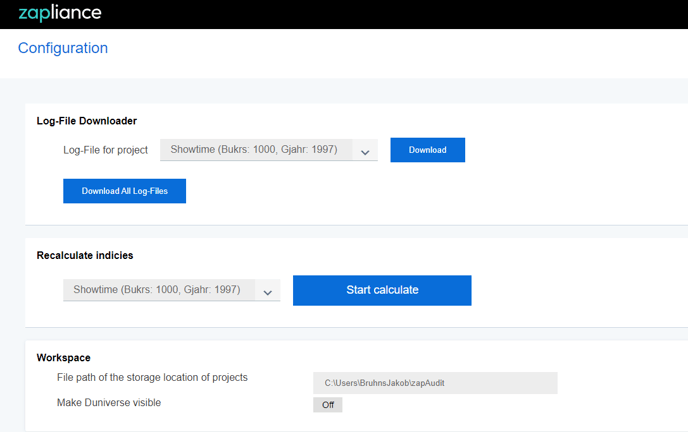 From now on all data of new projects will be stored in this folder. If you do not specify the path and save, the software will use your installation directory as workspace. This is the default setting.
If you have already processed projects, you can simply move the project folders of these projects to the specified workspace folder. In the main menu, these projects are then displayed and can be used.
If your files have moved or the workspace was changed (e.g. when the software is used on an external drive and the drive letter changed) projects are displayed as "unplugged". Change the workspace path or move/copy the files to the currently used workspace to fix this: