What you can do in case of an error.
Contact us and send the log files. The log files can be downloaded from zap Audit. To do this, you will find a popup in the tile with the project name (top center) after you open a project.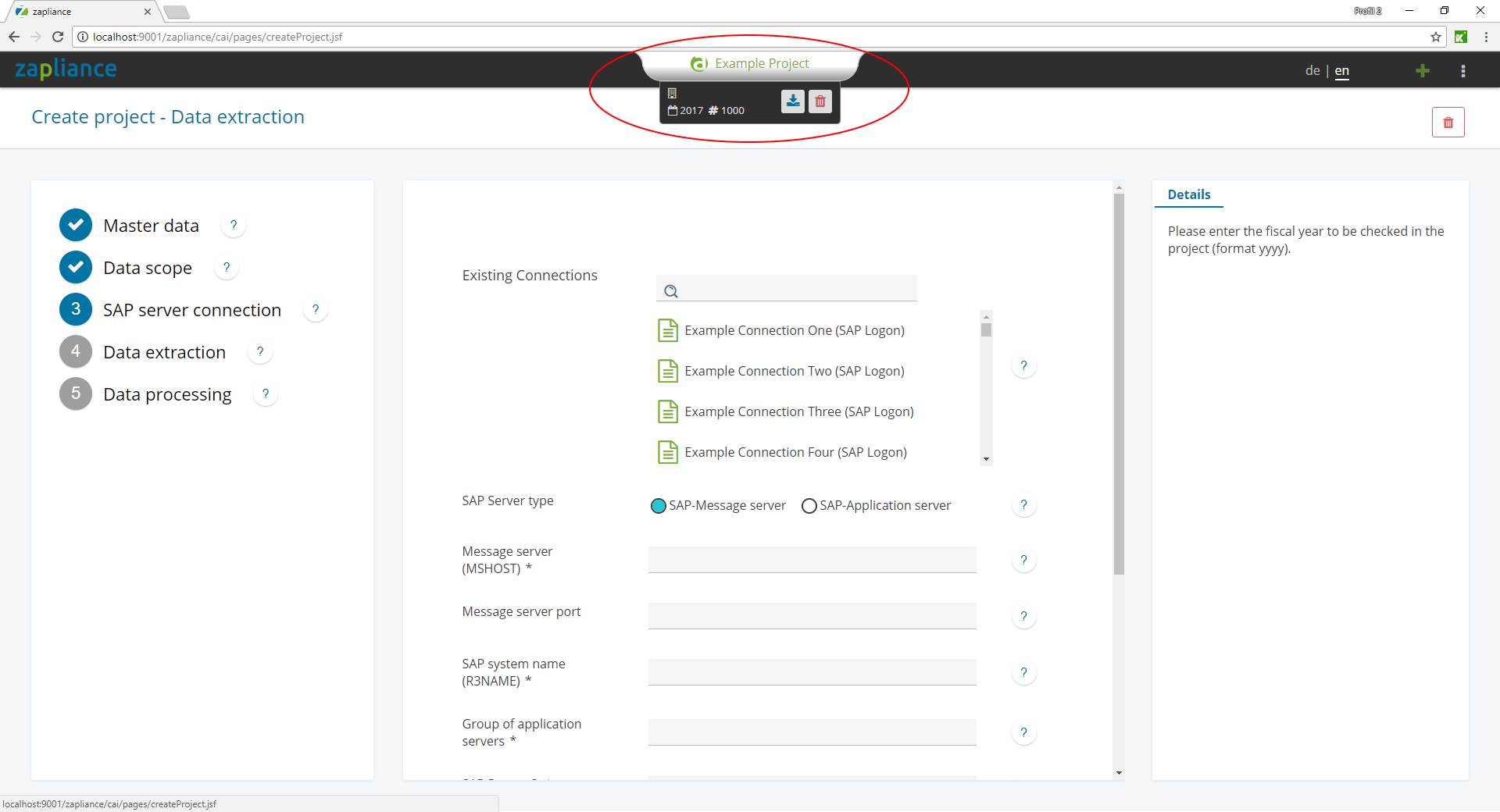 It is only available for admin and auditor users.
Alternatively, you can search the installation directory of zapliance in subfolder /logs for the logs with the current timestamp. Copy and zip these files.