Here you find all new features, bug fixes and what you need to do to make the changes take effect.
Read this article, if you are new to the change log matrix.
2.3.2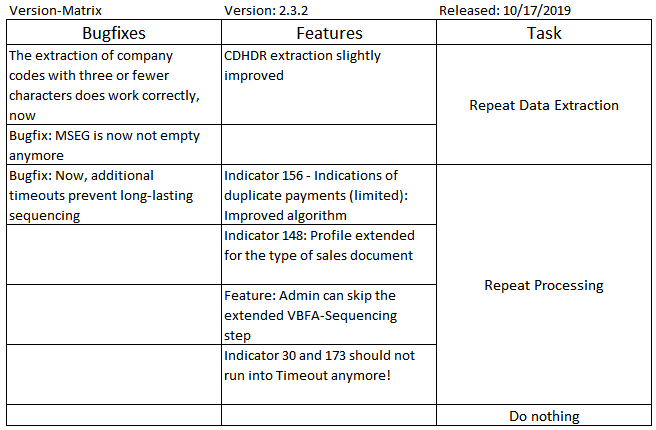 2.2
The Software 'zapliance' was renamed to 'zap Audit'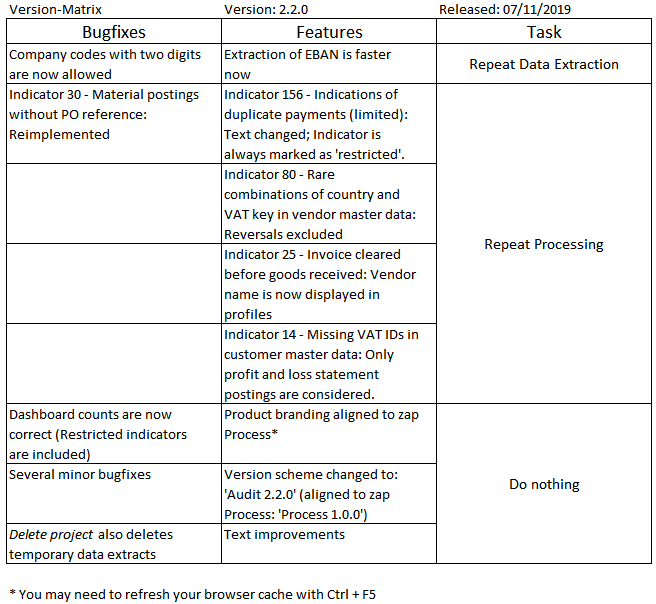 2.1
The major Release 2.1 has its own change log page here.
2.0 Patch 12

2.0 Patch 11

2.0 Patch 10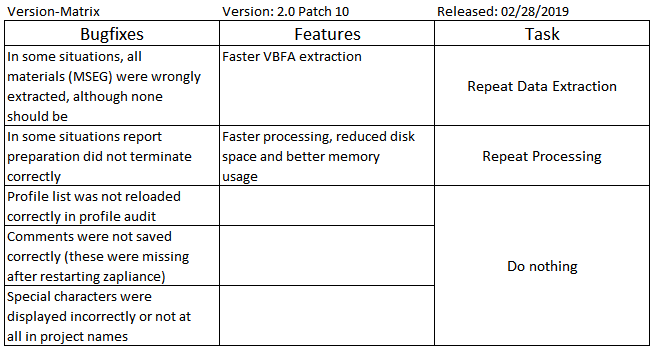 2.0 Patch 9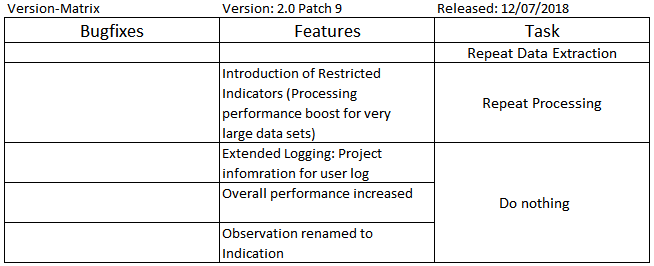 2.0 Patch 8

2.0 Patch 7

2.0 Patch 6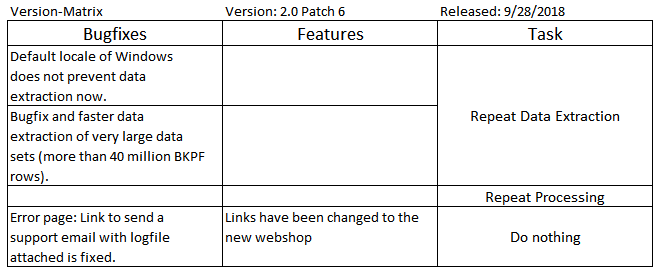 2.0 Patch 5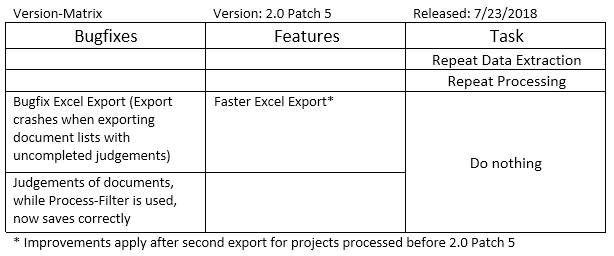 2.0 Patch 4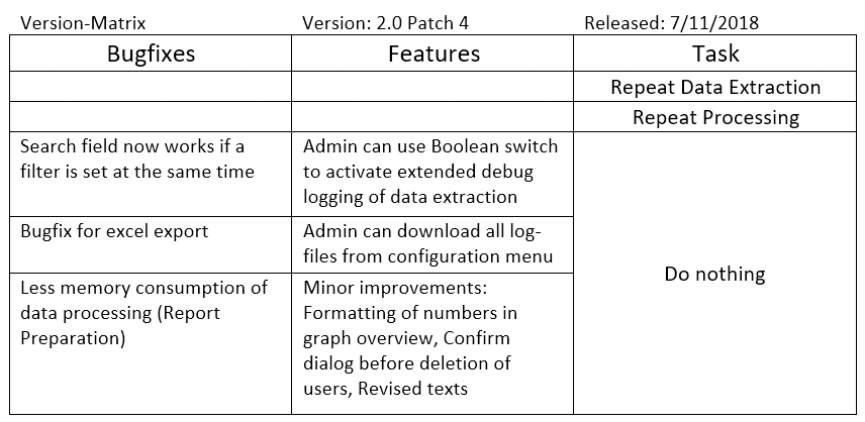 2.0 Patch 3