Here you find all new features, bug fixes and what you need to do to make the changes take effect.
Read this article, if you are new to the change log matrix.
2.4.2
Fixes a problem in data extraction of version 2.4.1, when updated on existing zap Audit folder. (Clean installation of version 2.4.1 in new folder works well). Published 04/15/2020
2.4.1
Revised texts and headings. Published 04/02/2020
2.4.0
Version-Matrix
Version: 2.4.0
Released: 03/27/2020
Bugfixes
Features
Task
Extraction extended by some table fields (SAP user role do not need to be adjusted!)
Introduction of "zap Data" (incorporation of zap Process into zap Audit via REST API access to process and SAP data)
Repeat Data Extraction
Fewer false-positives for Indicators 8, 46, 174, 166
Queuing of multiple data extractions is now possible
Bugfixes some random stop while data processing
Repeat Processing
You now must explicitly choose between STOP or CONTINUE after data extraction.
Do nothing
Various debug features to skip certain steps in data extraction or processing.
* Projects activated with Version 2.0 or older must be activated again (You can get your free key from our web shop)
2.3.2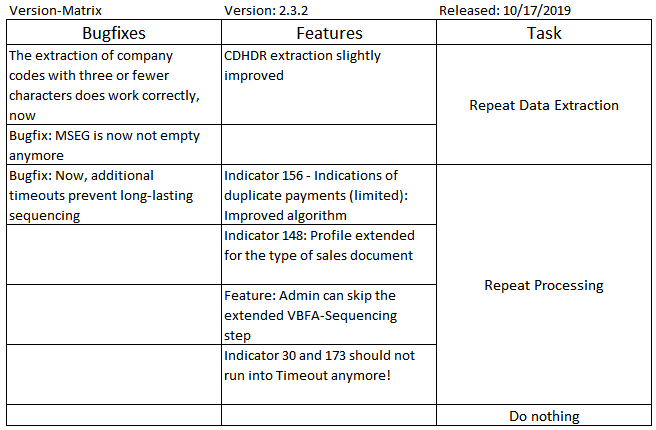 2.2
The Software 'zapliance' was renamed to 'zap Audit'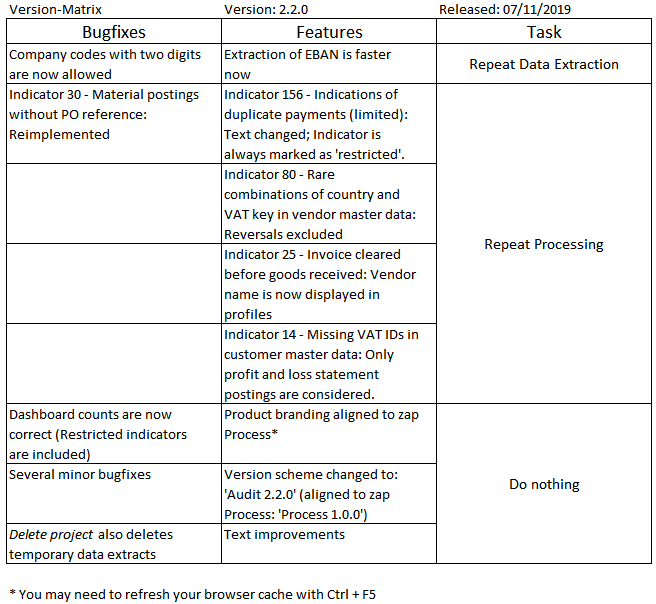 2.1
The major Release 2.1 has its own change log page here.
2.0 Patch 12

2.0 Patch 11

2.0 Patch 10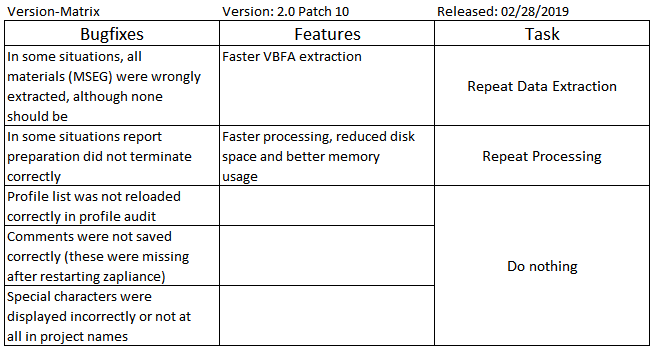 2.0 Patch 9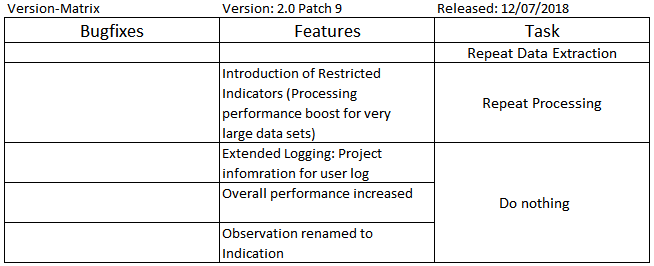 2.0 Patch 8

2.0 Patch 7

2.0 Patch 6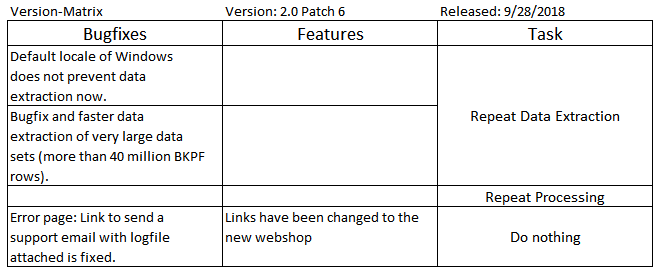 2.0 Patch 5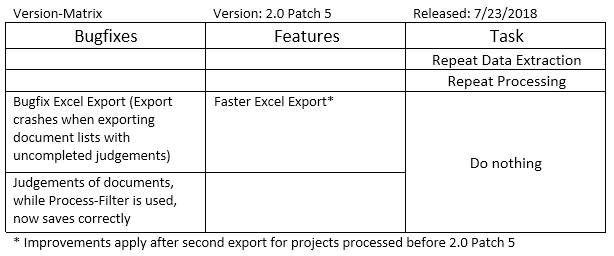 2.0 Patch 4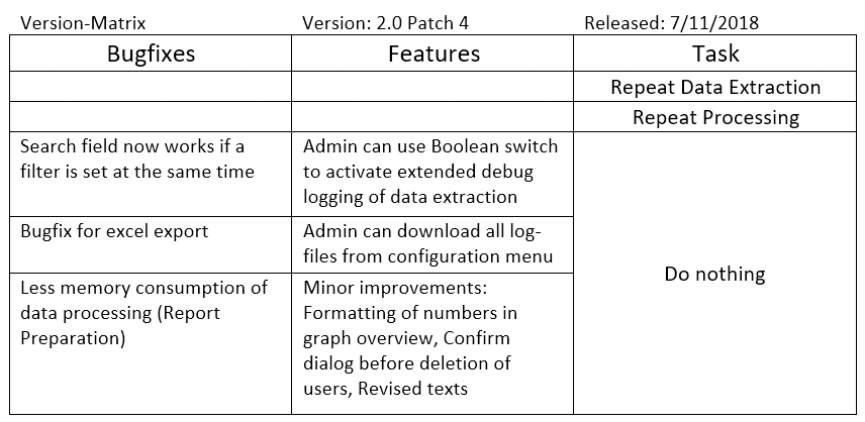 2.0 Patch 3