This is a small guideline on how to start the data extraction in the software
Before we can start you project with the data extraction, you will have to insert some important properties the software requires.
First, create your project
Either click on the green-"+" on the top or click on the button "+ create project". You will then have to follow 4 steps until you can start data extraction.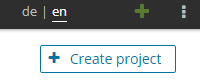 1. Master Data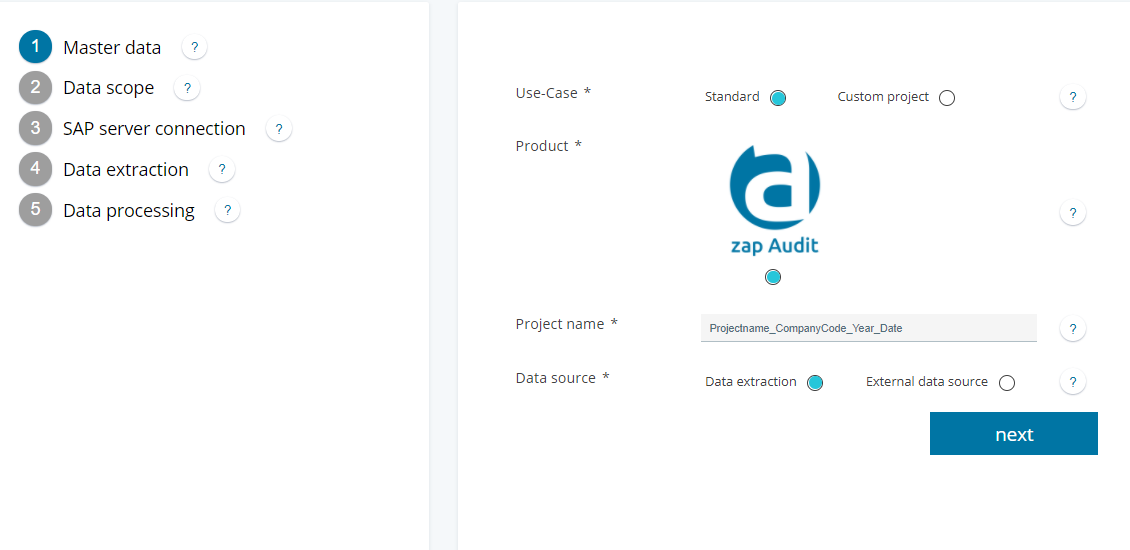 Use-Case: If not already discussed with the zapliance support team, always use the standard option to start the project.
Product: Select your zapliance product
Project name: We recommend you choose a name based on your defined datacsope. For example "SWU_1010_2021_31122021". Please be aware that once the name is given, you can't reverse it afterward. You will always have to delete the project and enter the new name.
Data source: You select "External data source" ONLY if you want to repeat data processing. Otherwise, select "Data extraction" to start a new project.


2. Datascope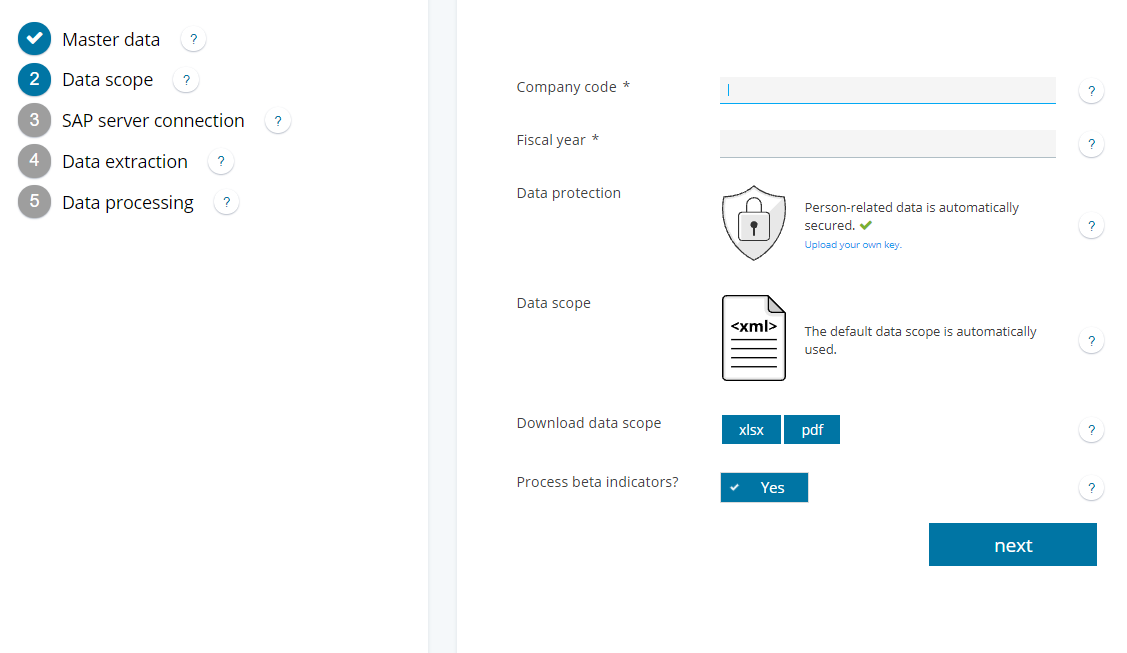 Company Code: Enter your defined company code
Fiscal year: Enter you fiscal year in the format (yyyy)
Data protection: If not discussed with our zapliance support team, use the default one.
3. SAP Connection
Specify the server type of your SAP server. If this information is not available, please contact your SAP manager. Choose between SAP-Message server or SAP-Application server.
For more information on each SAP server type click here.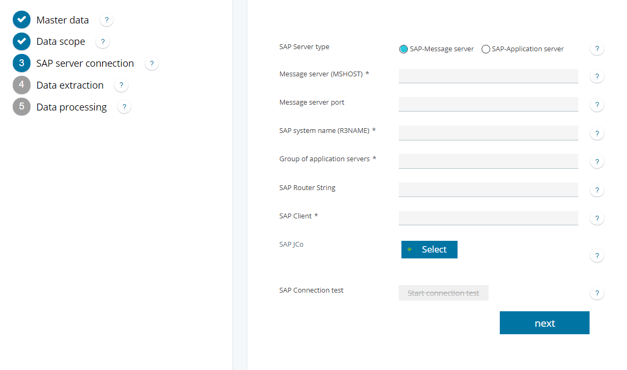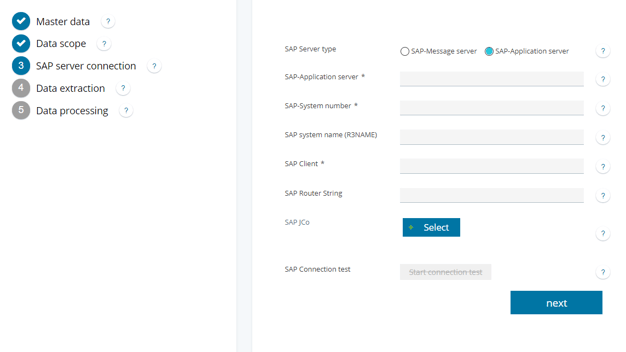 SAP JCo: To communicate with the SAP server, the SAP Java Connector (SAP JCo) is required. For legal reasons, zapliance is not allowed to make the library available. But every customer of SAP can download the library free of charge in the marketplace.
For more information click here.
SAP Connection test: Test your connection. If it is verified, a small green icon will appear and your connection to your SAP system is stable.
4. Data extraction

Enter your SAP RFC User credentials.
Select either stop (to stop right after the data extraction) or continue (to start data processing as well, until the project is completely analyzed)
Click on the "start"-button and you are ready to go.
You successfully started the data extraction.